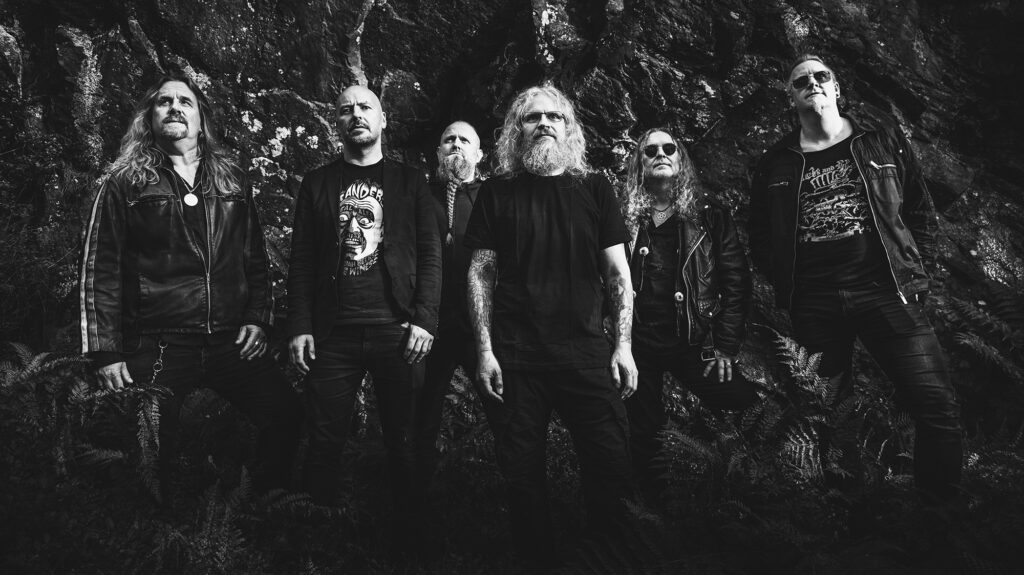 Dun Ringill started in 2017 as a dark and doomy project with Nordic folk influences, creating music with big harmonies and presenting them with lyrics directly from the land of evil and darkness within the creative mind of bassist Winberg.
This quickly evolved into becoming something much bigger and before long the unique musical recipe of Nordic folk, doom and progressive metal would be born.!!
When The Order of Israfel took a one-year break from September 2017, the rhythm section of that band, Patrik Andersson Winberg (Bass) and drummer Hans Lilja (also in Lotus) grabbed the chance to create new music again together with Patrik's old band mate from the Doomdogs era, Tomas Eriksson (Intoxicate and ex Grotesque). To make this exciting project of Dun Ringill as great as possible, the band teamed up with Gothenburg's fella musicians, guitarists Tommy Stegemann (Silverhorse), Jens Florén (also in Lommi & ex- live guitarist for Dark Tranquillity) and Patric Grammann (SFT, Neon Leon).
In Autumn 2020, a line-up reshuffle was made with experienced drummer Neil Grant joining the group after Hans Lilja left. This addition would prove to be influential in pushing their musically boundaries even further by not only adding a progressive oddity to the mix, but simultaneously delving even deeper into the folk and heavy doom and metal worlds which the band already use as their playground.
As a follow up their two highly acclaimed albums "Welcome" and "Library of Death" (with average reviews of over 8/10 for both albums), the band toured with acts like Church of Misery, Year Of The Goat and Elder they also played festivals like Headbangers Open Air and Gloomy days to name just a few.
The release of their new album will be an adventurous double concept album, released as two single albums via The Sign records, is based on a movie script written by Patrik Andersson Winberg (bassist and main songwriter in DR) and Jonas Granath (teacher in religion and literature).
Contact has been made with movie producers who have shown great interest in the script thus far. More info to follow later this year. The story (based in Scotland in early 1900) centers around the manipulation of the church with a priest whose secret agenda only reveals itself at the end.
The title of the new album will be:
150, Where The Old Gods Play Act I & Act II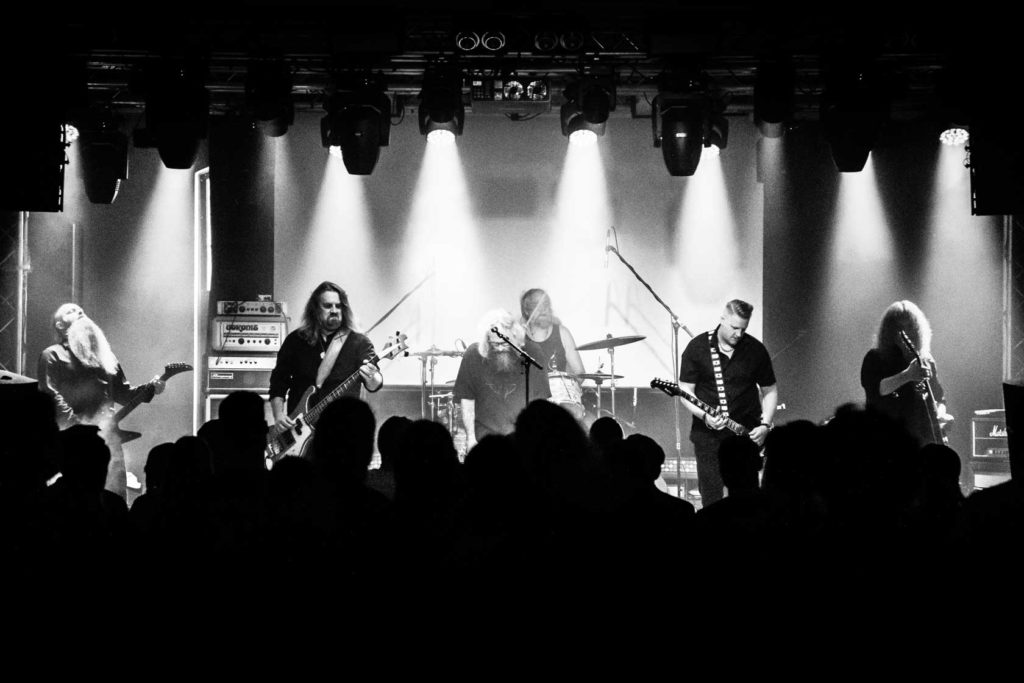 Spotify links to "Welcome" and "Library of Death".
Second Video "Blood Of The Lord" from upcoming double concept album "Where Old Gods Play", Act 1 & Act 2.
First video from Welcome "Welcome to the Fun Fair Horror Time Machine" :
"It was easy for us to pick the track "Welcome to the Fun Fair Horror Time Machine" as the first video and single" the band explains. "It shows the variety of the band that has their roots in doom but paints them with nordic folk music. The lyric idea behind is to explore the evil and dark side of our minds and this song and video shows it pretty well."