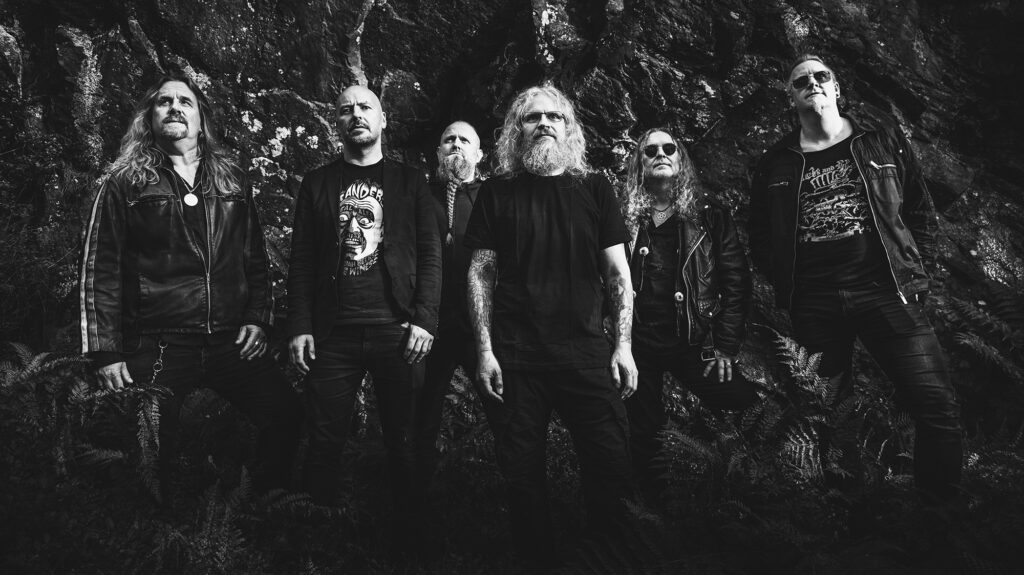 Following their highly acclaimed debut album Welcome, Dun Ringill have just released their sophomore album titled Library of Death on July 31st 2020 via Argonauta Records!
Average reviews is over 8/10!!
Dun Ringill's new album is digging deeper into the soil of Nordic folk music and at the same time, it is even darker, rawer and heavier than their debut. Recorded with mastermind Joona Hassinen at Studio Underjord and Grand Recording Studio during the winter of 2019, with Library of Death the band creates a haunting vibe of the evil wilderness and the dark woods lurking around the corner.
The album was arranged in a basement in the grey parts of Gothenburg while the lyrics were written on the high and mighty mountains of Norway. This special combination gives this album its unique aura of a beautiful darkness and malevolent feelings, that will follow you into your dreams…
The artwork for Library of Death has been created by Henrik Jacobson / Art of Henk and is inspired by the lyrics from the album. Dun Ringill's forthcoming record will also feature songs with guest musicians such as Opera singer Glenn Kjellberg, Per Wiberg from Kamchatka and formerly Opeth and Candlemass, Matti Norlin from the band Lugnet and Philip Lindgren of ex Hypnos.
Dun Ringill started 2017 as a dark and doomy project with Nordic folk influences, creating music with big harmonies and present them with lyrics in the land of evil and darkness that were hiding behind a closed door in the mind of Winberg, became something bigger and your new favorite Swedish Heavy Folk Doom band was born.
After the band released their critically acclaimed debut, Welcome, in March 2019 – followed by several gigs and tours with acts like Church Of Misery, Year Of The Goat and Elder to name just a few, their new studio album Library of Death saw the light of day on July 31st on Argonauta Records. The band is currently also preparing for a heavy live schedule to hopefully follow more than soon.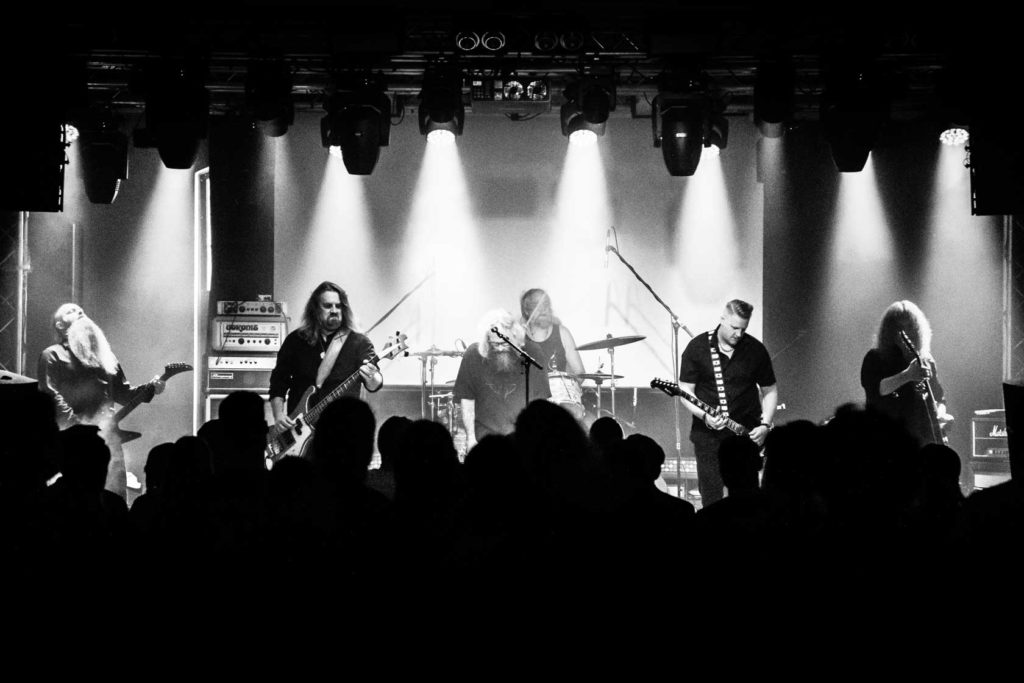 Here are Spotify links to "Welcome" and "Library of Death".
Latest Video "Awakening" from upcoming double concept album "Where Old Gods Play", Act 1 & 2 is here.
First video from Welcome "Welcome to the Fun Fair Horror Time Machine" :
"It was easy for us to pick the track "Welcome to the Fun Fair Horror Time Machine" as the first video and single" the band explains. "It shows the variety of the band that has their roots in doom but paints them with nordic folk music. The lyric idea behind is to explore the evil and dark side of our minds and this song and video shows it pretty well."